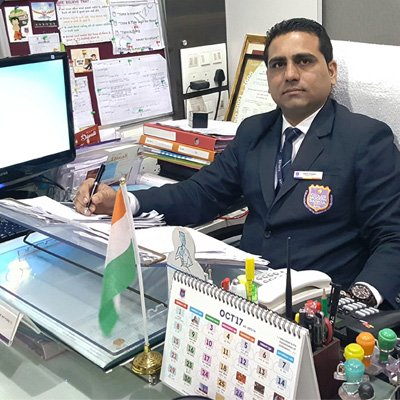 We aim at education that Enriches ,We Strive for education that Energizes, We believe in Education that Empowers.
Civilize Modern Sankul is a confluence of enduring wisdom, emerging knowledge and innovation. The school reflects multifarious aspects  character formation, personality development and grooming of students to meet the challenges of a rapidly changing World.
There is nothing in the entire world as satisfying as a task well done. There is no reward as pleasing as that which comes with the mastery of a difficult problem.
Much of our success comes from the unparalleled commitment of our students and teachers who devoutly hold on to the motto of the school "EDUCATION IS THE TRANSMISSION OF CIVILIZATION…". What distinguishes us is the genuine love and concern we have for each child.
We encourage and expect all students to put forth their best effort, to always complete homework, have excellent attendance and well-controlled behaviour. We pledge to provide an atmosphere that will make the school experience enjoyable for all students. The state-of-the-art infrastructure and a calendar filled with multifarious activities that combines learning and fun makes every Student an unique learner.
We hope to see our students realize in their lives what Dr APJ Abdul Kalam says , We are all born with a Divine fire in us. Our efforts should be to give wings to this fire in us and fill the world with the glow of its goodness.
We pray and wish all success to every Students.
                                                                                                                                                      Mr. Hitesh R. Hirapara
                                                                                                                                                                                Director